Welcome to one of the stops on the
"Plum and Jane - Let's Get Acquainted Bloghop"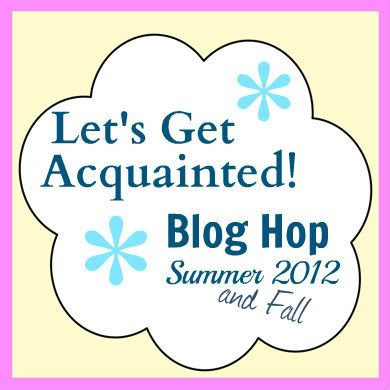 My name is Cathy - and I love to sew. I especially love to sew quilts.
I began quilting in 1972 and have always had projects floating around in my head. Occasionally, over the years, I have finished a quilt or two.
I had always wanted to keep a record of the quilts I made - you know: fabric swatches, layouts & patterns, pictures and the full story of how I made it, and the story of the person(s) for who I made it. That never happened!! In fact, sometimes I would give away the quilt before I even took a picture of it!!
So. I started this blog.
GOALS FOR MY BLOG:
1. To record quilts (the process and the project) I have completed in the past. Ex Post Facto scrapbooking.
2. To chronicle my current projects.
3. To hold myself accountable to finish some things (so I have something to post!)
4. To encourage Moms to get their kids to think about Math (see my "This is Math?" tab at the top of the blog).
I started blogging a little over a year ago. After homeschooling since 1990 (that would be 21 years of homeschooling!) I thought I finally had time to write about some of my quilts - and to actually QUILT.
Well, and to make a few other things, like aprons and clothing from the fabric I have on hand.
In addition to a large collection fabric, scraps, and unfinished projects of my own, I inherited my Mother's fabric, scraps, and unfinished projects. I joined the 2012 UFO Challenge at
Patchwork Times
, set my 12 projects to finish in 2012, and began working. Sometimes I even met the UFO goals!!
MY THREE FAVORITE QUILTING TOOLS:
1. Bed risers to make my table ergonomic - high enough not to hurt my back as I use my rotor cutting tools.
2. This handle I attach to my 24" ruler. It is a handle with an amazing suction cup that you are supposed to use on the tile in your shower. My son bought it to remove broken glass screens from ipads.
(I commandeered it).
3. Graph Paper. I love to sketch my quilt designs by hand. Then I draw a precise to-scale drawing of blocks that are difficult. (Did I mention that I am a Math Teacher? Geometry is for quilting.)
RECENT TUTORIAL
I recently posted a tutorial for how to frame an on-point square with another square. You can access that
tutorial here
. This is a photo of the finished quilt that used this method.
MY STYLE
I would have to say that my style leans heavily towards Scrap Quilts... Because I have a lifetime's worth of scraps and mis-matched fabrics. This is a charm quilt, largely from my stash. It has 1000+ triangles of different fabrics.
I have SO MUCH fabric in my room that I cannot justify buying fabric to cut into small pieces to make quilts.
I only allow myself to buy appropriate backing fabric, background neutrals, (and sale fabric). My goal is to USE UP all the fabric I have.
RIGHT NOW
I have just finished two quilts that I will be mailing away as gifts. If you want to see them, you will have to visit this blog later, after the recipients get to see their gift!
I have this I Spy Quilt on my design wall. On Friday a good friend is giving me yellow fabric for the equilateral triangles to put between the hexagons. Did I mention that we will be First Time Grandparents in March? This will be the quilt that stays at Grandma's house!
I also like to sew clothing. These are two jackets that I have made in the last year.
It has been fun to get to see the creations of so many other Quilters in this Blog Hop. I look forward to hearing from some of you and I encourage you to visit Pat from
Color me Quilty
who is also highlighted this week on the Get Acquainted BlogHop.
Next week is the final round-up in the Get Acquainted Blog Hop. Be sure to visit some of the Previous Post-ers and the Finale Group next week by visiting "
Plum and Jane
".
Happy Hopping!
CathyH